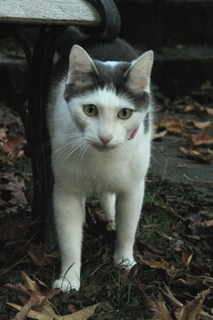 can't listen to noise all the time. this is what the cat likes
Dragging an Ox Through Water is Brian Mumford
Argumentix is me.
Brian covered one of my songs and then we performed three of his songs as well as a few new ones. This was the second and final performance of this set on Wednesday May 9, 2007 at Someday Lounge, recorded by Ryan.

So this volume of the Tapes podcast is a little different... this is my favorite tape I have ever found in its entirety. There are a couple of places where the tape got a little fucked up and recorded over, but only for a few seconds. Sorry about that. This tape was labeled Rainbow Jayne and I think it'll be pretty obvious why when you listen. I'm going to also be releasing this in a very limited qty on my label. I have sampled from this recording so many times, that I realized it was time to stop sampling from it and just put the damn thing out since I love it so much.